U.S Healthcare System Overwhelmed As Covid Cases Surpass 60 Million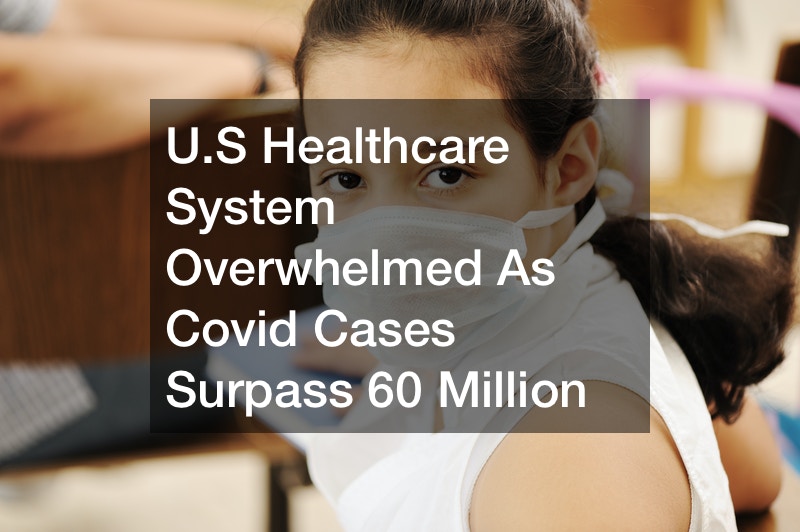 Covid-19 has affected many especially depriving adults and children of many opportunities. Covid- 19 has affected U.S citizens over the past two years since it started. With all the different variants, now the omicron variant continues to surge among children over the U.S. The data shows a rise in percentage over 134.
2% in the past two weeks. The new variant affects children, especially those under five years old. It mostly came from unvaccinated families and other house members.
The doctors explained that even the different ailments with the same symptom of covid links to being tested as covid positive. The Omicron variant has been affecting children over the past few weeks. Omicron has the following symptoms:
Swelling
Loud barking cough
Fever
Breathing that may be noisy or labored
Numerous medical facilities are coping with 60, 176, 163 million covid- 19 cases around the country. The numbers are still growing since the pandemic began. There are numerous covid-19 cases are still lying on their beds and still recovering from the virus.
Health & medical services offer excellent care to covid-19 patients. They all provide maximum attention and treatment to patients that need proper attention. If you catch covid-19, it is best to isolate and get help from medical professionals. Health & medical services are around you that can help you recover from covid-19. Protect yourself and your children by getting vaccinated.
.