Advantages And Disadvantages To Getting A PPO Health Plan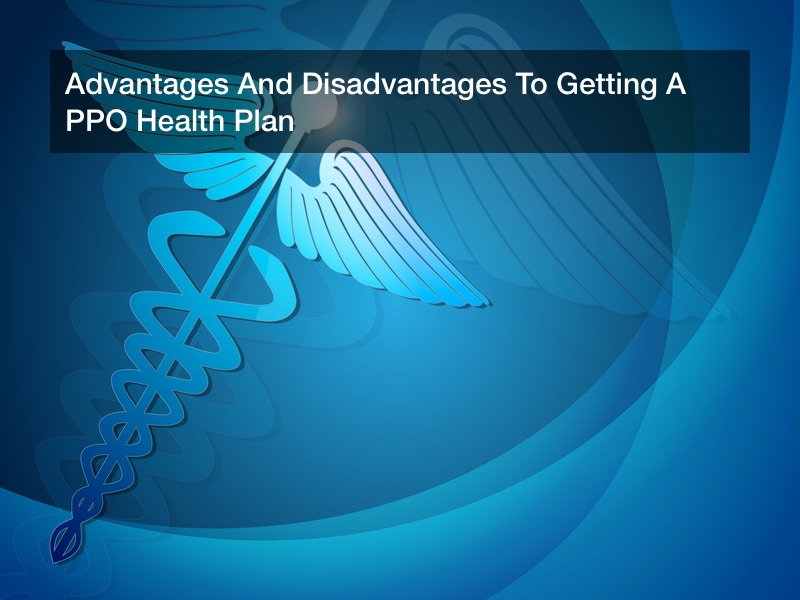 There's hardly any doubt that it's important to have health insurance. When you get sick, when you need prescriptions filled or you need medical testing, you absolutely need health insurance.


One option for a health plan is a preferred provider organization (PPOs) plan. A PPO plan offers a network of providers patients can use for medical care. This allows patients to get treatments at a reduced costs.


It's important to note two important things about a PPO health plan:
Patients with PPO plans can visit any hospital or doctor without having to a referral from a primary care physician. This is in contrast to health maintenance organization (HMO) plans, which do require referrals.
PPOs also folks with flexibility of visiting or choosing hospitals and doctors from outside the network. It should be noted though that any doctor or hospital visits outside the network may not be covered as fully, so your out-of-pocket costs may be a little higher.

The flexibility of a PPO health plan makes it a popular choice for those in search of healthcare, whether you get a plan through your employer or perhaps through a health insurance broker or health insurance company. Even if you do opt for a PPO, it's important to know the ins-and-outs of the plan. It's true that PPOs offer flexibility and don't tie patients down to a network, but it can also give those with PPOs a sort of false sense of security, since you can go outside your network for medical care. But as has been previously mentioned, this can lead to high out-of-pocket costs since that care many not fully be covered.

As with any health plan, there are advantages and disadvantages to having PPO for your health insurance:
Advantages
Patients have the flexibility to see a doctor in their network without having to get a referral first and patients can also visit out-of-network doctors, but at a potentially higher cost.
Patients have more flexibility to make their own health care decisions.
PPO networks are generally bigger than HMO networks.
Patients can be admitted to any hospital or doctors office when they need medical care.
Patients can also choose specialists without referrals.
Disadvantages
If patients receive medical care outside of their PPO network, they may end up paying up to full price for whatever care they receive.
Patients may feel secure with being able to receive medical outside of their network, but they may end up paying more than they bargained for.

Having a health care plan doesn't always come cheap. In fact since 2015, healthcare costs, including both deductibles and out-of-pocket costs, have gone up by almost 30%. But having a health insurance plan is a must, whether it's a PPO or another kind of health plan. There are plenty of advantages to getting PPO health care plans and with the flexibility it offers, you should be able to get whatever health care you need from reputable medical professionals.