Why You Should Visit An Urgent Care For STD Testing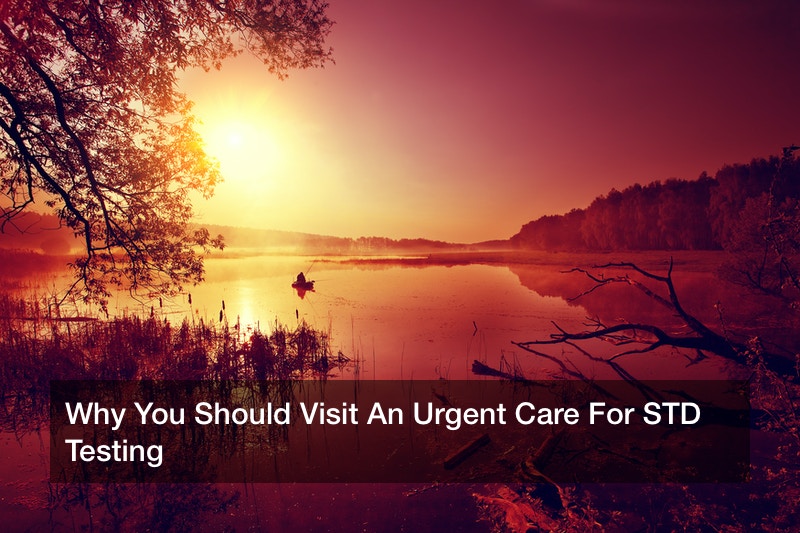 It's no secret that Americans are sexually active. Despite an aging population and a growing number of unattached and non-sexually active people, the average American was found to have sex at least 60 times a year and people start having sex at about 17, according to 2017 data.


Surprisingly, there are many health benefits to having sex on a regular basis:
It can provide a boost to your immune system.
It boosts libido in both men and women.
It can lower blood pressure, specifically systolic blood pressure (the top number on a blood pressure reading).
It's a great form of exercise and helps burn a few calories.
It can lower a person's risk of heart attack.
It can improve sleep, because prolactin is released after orgasm.
It can reduce stress and soothe anxiety
It can be a pain reliever, for things like a headache, chronic pain in the legs and back.
In women, it can help improve their bladder control.

It's clear that there are many positives to having sex and being sexually active, but there are also a few negatives to it too, namely sexually transmitted diseases.

You likely learned all about STDs during a high school health class and just like the numbers above, statistics don't lie when it comes to STDs:
Nearly 20 million STDs occur annually
50% of sexually active people will contract an STD by 25
Half the people who contract an STD are between 15-24
Of that age range, only 12% of people get STD testing during a given year

Are you sexually active and afraid that you've contracted an STD? If you are and you want to get tested privately and discreetly, your best option is to visit your local urgent care.


These days, people visit urgent cares for everything. These urgent care facilities help bridge the gap between a long wait in the emergency room and a visit to your primary care doctor. Urgent cares are affordable and convenient, not to mention they can treat a growing number of illness and ailments—STDs to colds and fevers to sprains and strains to back pain to dizziness to moderate sports injuries.


If you're sexually active and you're afraid you've contracted an STD, you're probably experiencing a wide range of emotions including being afraid or angry or even sad. Because of that, getting privacy and discreet testing is important. Fortunately, your local urgent care location can offer just that. Instead of having to visit an STD testing center, you can visit an urgent care where you'll get in and out faster and get testing for everything from gonorrhea to hepatitis to HIV to genital herpes to syphilis and chlamydia.


Getting tested (and possibly treated) for an STD should be a discreet and private medical issue and you'll get that at an urgent care. It's estimated that three million Americans visit urgent cares every week for a variety of issues, including STD testing. If you visit an urgent care for such an issue, there are many benefits to doing so including:
Discreet treatment: Whether or not you've contracted an STD, you're probably looking to avoid unwanted attention. Urgent cares offer discreet treatment, saving you from embarrassment.
Same-day treatment: If you've contracting an STD and you need immediate treatment, you can get same-day treatment at any urgent care from experienced doctors.
Online booking: Rather than having to make a trek into your primary care doctor's office to book an appointment for STD testing, you can book an appointment online at an urgent care to save yourself a spot in line or you can just walk in for treatment with no appointment at all.

Whether you think you've contracted an STD or you have contracted an STD, visiting an urgent care is a good decision. You'll get discreet, same-day treatment and you'll be able to go over treatment options privately with a doctor. Be sure to check your insurance to make sure your testing is covered or to what extent it's covered before you go. The last thing you want is a surprise bill for the full amount.